Round Punch and Die Kits for Ironworking Machines
February 26, 2020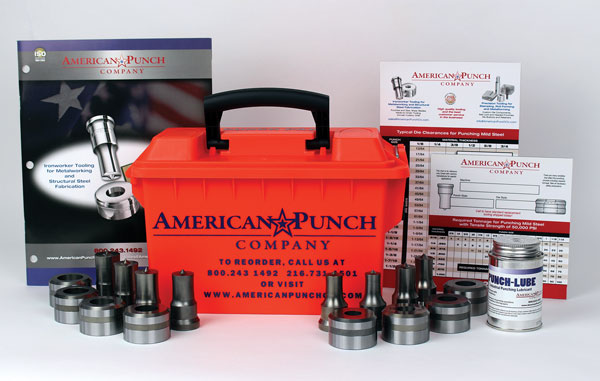 American Punch Co. has introduced Punch Paks―kits comprised of as many as 17 pairs of round punches and dies in the most common incremental sizes, depending on the user's ironworker, available in multiple kit sizes.

Punch Paks, available for immediate, free shipping, feature a variety of round tooling styles and sizes, enabling users to have extra tooling on hand. The kits come in a durable utility box with a sample of American Punch's Punch Lube, used for extending tooling life. Also included: a catalog of American Punch's full line of ironworker tooling, including punches and dies, couplings nuts, and shear blades. And, two reference magnets for determining typical die clearance and required tonnage for punching mild steel also are included.
See also: American Punch Co.
Technologies: CNC Punching