Automation-Ready Below-the-Hook Grab for Steel, Aluminum Coils
November 9, 2021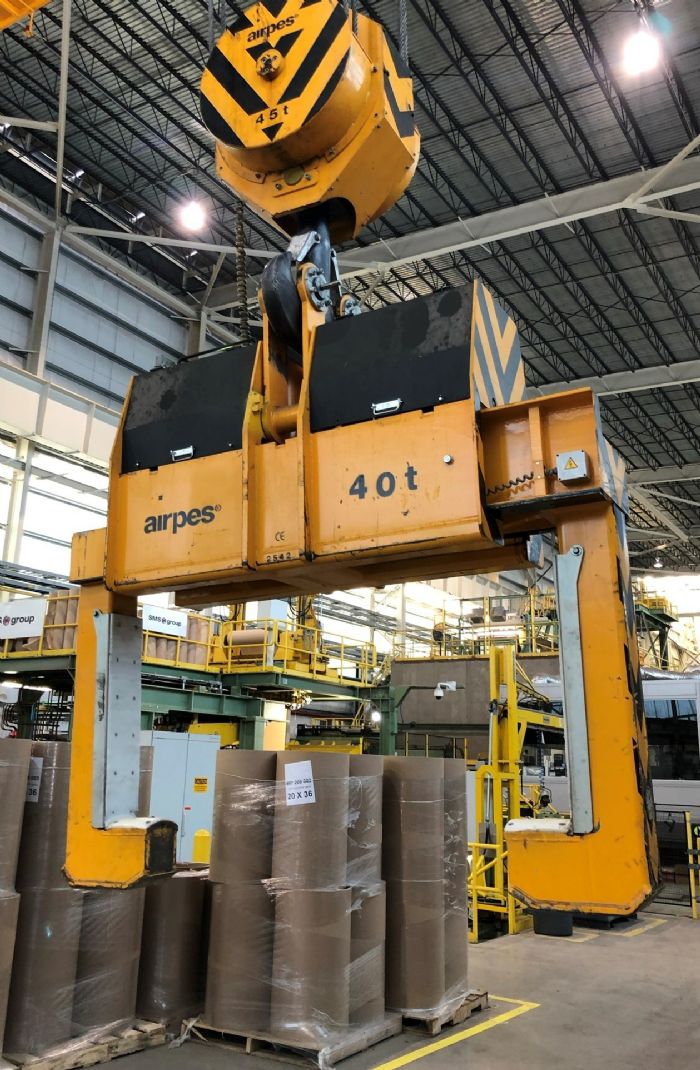 Airpes has led the collaborative design of a grab for handling steel or aluminum coils in semi- and fully automated electric overhead traveling crane applications. The automation-ready grab, typically utilized to lift 25- to 60-ton coils, is a standard product but can be adapted to suit end-user requirements. Compatible with any crane in the steel and aluminum sectors, the grabs can be installed as a retrofit or part of a new build.
The grab meets Crane Manufacturers Association of America duty classification D, E or F. In semi-automatic applications, specific features assist the operator but allow more manual control; fully automated cranes, useful in demanding environments, are programmed to repeat the lifting process without manual input.
Says Tad Dunville, general manager at Airpes Americas: "The automation system is like the brain, the hoist is the heart, and our grab is the hands. They act in concert to position the crane within millimeters of the load, engage the grab to the load, and carry it to a destination based on the work to be performed on the coil, the type of steel, and the size. In the past it often was up to the crane builder to agree with the automation integrator and come up with a custom package for the end user. That model involved a lot of silos and throwing designs over the wall for rework. It was time consuming and less repeatable. About a year ago, we were presented with a few potential projects and decided to collaborate."
One collaboration partner, Edgardo La Bruna, executive director at Janus Automation, Bridgeville, PA, notes that the steel- and aluminum-handling marketplace has reached an automation tipping point.