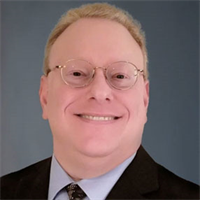 Daniel Schaeffler
The Ethics of Data Falsification
July 28, 2021
We all use data daily in our personal lives, but how we interpret that data differs based on our preferences and personalities. For example, while we all may see the same low reading on our car's fuel gauge, only some of us will take the detour to the nearest gas station. Similarly, a recipe may call for baking food at 375 F for 25 min., but some may choose to cook at a higher temperature for a shorter period. In these cases, we base our actions on our trust in the accuracy of the fuel-gauge and oven-temperature data.
Data also play a vital role in our professional lives, especially in the metal forming community: Do we have enough sheet metal to form the number of parts we owe by the end of the week? Are our workforce staffing levels sufficient to run these jobs? What press and process settings must we use for each job?
The answers to these and other questions assume that we have accurate data. Otherwise, making decisions based on inaccurate data may have a multitude of implications, as highlighted in the following real stories. It's important to note that these stories represent isolated incidents and not at all typify the actions at any one company. However, we must realize that corporate pressures and personal ethics sometimes conflict. An unwavering dedication to quality systems must come from the top down; good data does not necessarily mean that it supports preexisting biases and desires.
Data Falsification at Kobe Steel
This story dates back several years, when doctored, certified material-property reports from Kobe Steel—mostly for aluminum sheet, copper tubes and steel wires—made the materials appear to satisfy client specifications. Kobe Steel shipped the products in question to 600 customers in Japan and around the world for use in the manufacture of high-speed bullet trains, aircraft, vehicles and defense equipment.
Initially, when news of the scandal broke in 2017, less than five percent of the products from one plant were implicated. Eventually, three plants were implicated in the falsification scheme covering a 10-yr. period, and after more thorough investigation, Kobe confirmed incidents of malpractice at 23 domestic and overseas plants. The data falsification even dated back to the 1970s at one of the locations. Kobe Steel said that some 40 employees were involved, including executives and board members.