Emission-Free Forklift for Work Inside and Out
October 18, 2021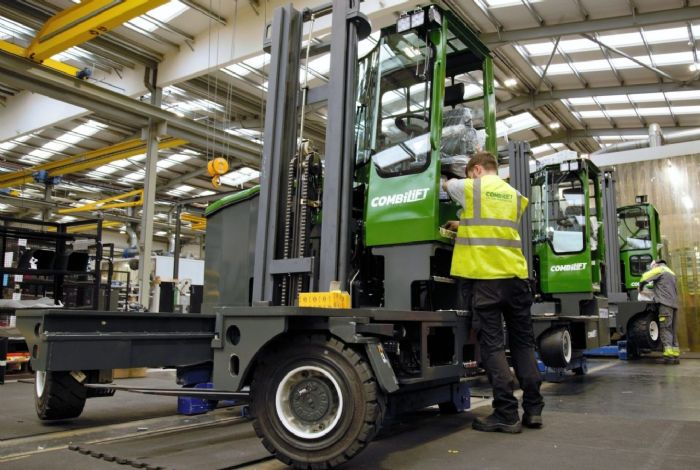 Materials-handling specialist Combilift has launched its latest product, the Combi-XLE, an electric-powered, emission-free, multidirectional forklift with 5-ton lift capacity. The Combi-XLE provides high ground clearance, large, cushioned front and rear tires and a spacious cab, allowing smooth operation on semi-rough terrain while offering a high level of driver comfort.
Combilift refers to its emission-free forklifts as "3 forklifts in 1" models (counterbalance, side loader and reach truck), which work inside and out to allow manufacturers to reduce fleet size and thereby their carbon footprint. A hallmark of all Combilift products is the ability to increase storage capacity without expanding the size of a facility, resulting in lower energy usage and associated costs such as heating, lighting and maintenance.
The Combi-XLE incorporates all-wheel traction that reduces tire wear and load swing and enhances braking. Also included is a newly developed, patented Eco-Steer system that minimizes turning radius.
"The technology we have incorporated into the Combi-XLE means that its performance is equally on a par with diesel or LPG-powered forklifts when it comes to handling very bulky and heavy loads, while offering a greener operation," says Combilift CEO and co-founder Martin McVicar. "We made our first electric C-Series more than 18 years ago, and now more than 60 percent of the trucks we manufacture are electric, with availability in almost all models across our range.
See also: Combilift Ltd.
Technologies: Pressroom Automation