New Wireless Collection System for Measurement Data from Gauges
December 17, 2020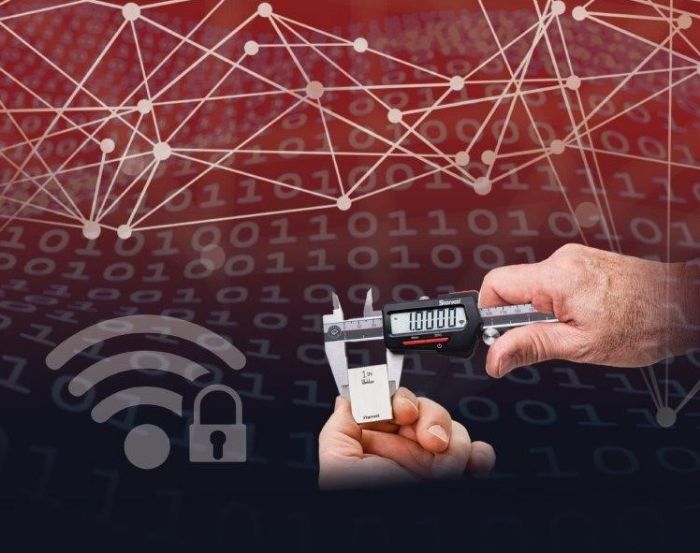 The L.S. Starrett Co. has introduced DataSure 4.0, a wireless collection system for acquiring precision measurement data that offers unprecedented range and data security, multiple gateways, compact size, and high speed, according to company officials. It is compatible with all L.S. Starrett electronic digital gauges, as well as electronic gauges having built-in wireless capability from other tool manufacturers.
The new system operates via the latest wireless networking technology that employs short-wave radio frequencies to interconnect cell phones, computers and wireless electronic devices, reportedly enabling much faster speed, greater bandwidth and longer range than previous technologies, thus enabling higher data throughput, according to company officials. The range of DataSure 4.0 reportedly is 10 to 20 times that of any data collection system on the market.
"With DataSure 4.0, data can be transmitted literally hundreds of yards, which is ideal in larger manufacturing operations or multiple facilities," explains Jeffrey Wilkinson, director of R&D at L.S. Starrett.
Data transmit from gauges that have either built-in radio transmitters or externally mounted end nodes to gateways, and the system is operable on Android or IOS mobile platforms and Windows-based computers including laptops, desktop PCs, thin client PCs and servers. DataSure 4.0 repeater and bridge components also can connect directly to PLCs and other high-speed serial automation equipment for real-time data collection or remote machine operation.