Ansys Debuts Metal Stamping Simulation Software
April 12, 2022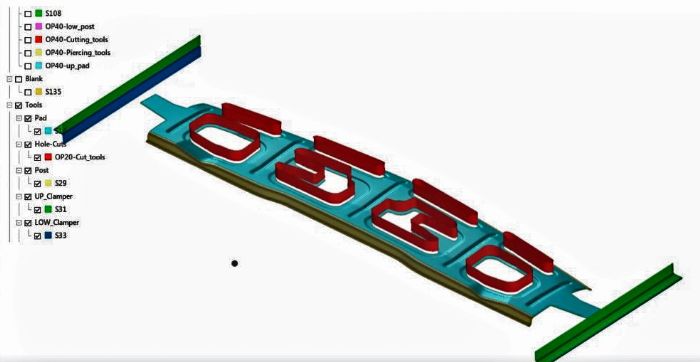 Ansys has introduced its Ansys Forming all-in-one forming simulation software, developed to enable metal formers to digitally design and validate every step of the sheet metal forming process. The software, say company officials, simulates all metal stamping tasks through an end-to-end workflow that significantly reduces the number of elements during simulation and quickens solve time with smart adaptivity capabilities that enables users to accurately refine the mesh. Die developers can then perform the entire die process in a single platform with the fastest solve time, and enhance productivity and cost savings by reducing die cuts and redesigns.
Powered by the LS-Dyna solver, Ansys Forming offers a comprehensive platform that provides the ability to monitor each stage with presets, including feasibility, formability and springback. And it features an easy-to-use graphical user interface.
See also: ANSYS, Inc.
Technologies: Software