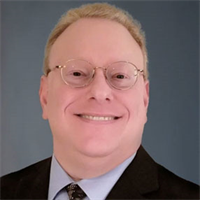 Daniel Schaeffler
Hydroforming
June 9, 2023
Hydroforming creates shapes by using pressure provided by a fluid—typically water-based fluids, or in some cases oil, gas or a flexible elastic-polymer membrane—to expand either a sheet or tube against a die cavity. Applications include plumbing components, sink faucets, rifle scopes and bicycle frames, along with automotive applications such as frame rails, engine cradles, roof rails, instrument-panel beams, cross members, pillars and seat frames. Among the material typically hydroformed: aluminum, magnesium, copper, brass, low-carbon steel and stainless steel.
Potential benefits of hydroforming over stamping include:
Part reduction, from consolidation

Weight reduction, from fewer parts and elimination of weld flanges

Improved stiffness, from continuous closed sections

Tighter dimensional tolerances, from reduced springback

Fewer secondary operations, by integrating hole piercing into the forming step

Reduced cost compared with conventional stamping and welding.
The hydroforming process accommodates production of Class A surface finishes with undercuts.
Tube Hydroforming (THF)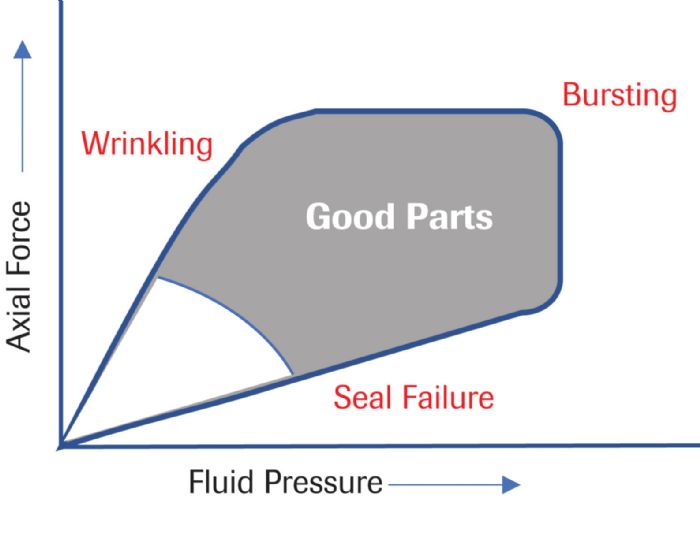 THF begins with a hollow, cylindrical tube processed through a CNC bender to produce the approximate targeted shape. Once in the hydroforming machine, this pre-bent tube is pressurized with fluid to bulge the tube outward until it meets a die that provides the final shape. Constrained tube ends contain the fluid, and often allow for axial compression of the tube ends during pressurization and forming.
Axial feeding of the tube reduces material thinning and aids in formability. This compression also leads to negative minor strains—those on the left-hand side of the forming-limit diagram where higher strains before necking and cracking are tolerated the farther left (negative) the strains move.