Amada Orii Installs Demo Press at Ajacs Die Sales
December 2, 2020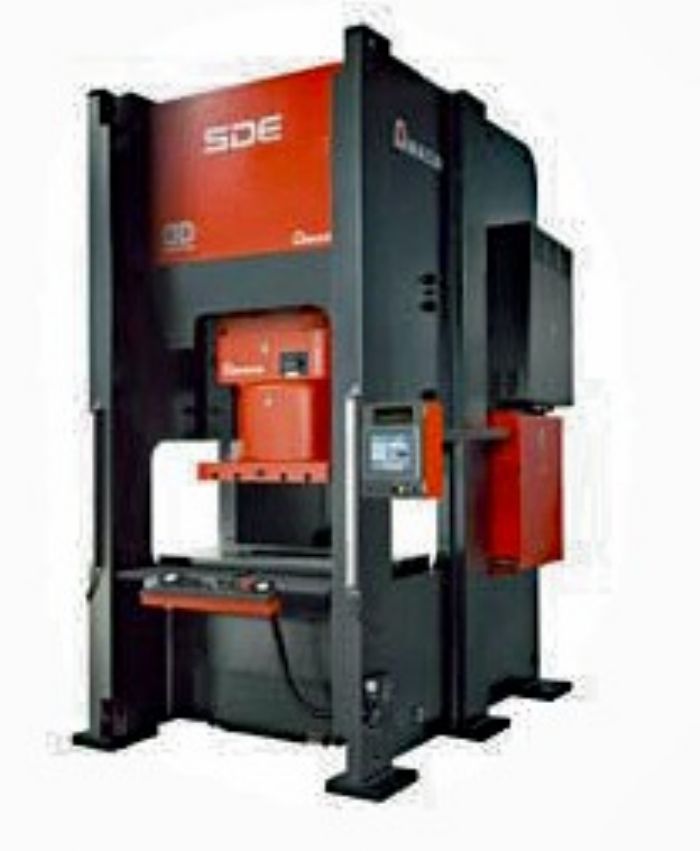 Amada Orii has installed a model SDE 1120 SF servo press, for demonstration purposes, at the Ajacs Die Sales Corp. facility in Grand Rapids, MI. It's the first demo press that Amada has installed at a distributor's facility and is the first installation of its kind for Ajacs.
The 121-ton-capacity press boasts a 7.87-in, stroke, 40.55 by 27.55 by 5.31-in. bolster, and a maximum speed of 70 strokes/min. (faster in pendulum mode). Its servo motor mates with Amada Orii's new controls to allow for an infinite number of motion programs unique to the Amada direct-drive servo press, say company officials, and allows the ram to slow down at the bottom of the stroke. Because of its wide range of motion, the servo press can produce a greater variety of parts compared to a conventional mechanical press, using a variety of processes including drawing, forming, blanking and coining.
Besides Michigan, Ajacs' territory includes Indiana, Illinois, Wisconsin and Minnesota. However, customers from any area can ask for a demo--in person or virtually.
See also: AMADA Press System America Inc
Technologies: Stamping Presses