Servo Silent Blanking Motion Profile
September 28, 2022
Aida-America
Booth B6007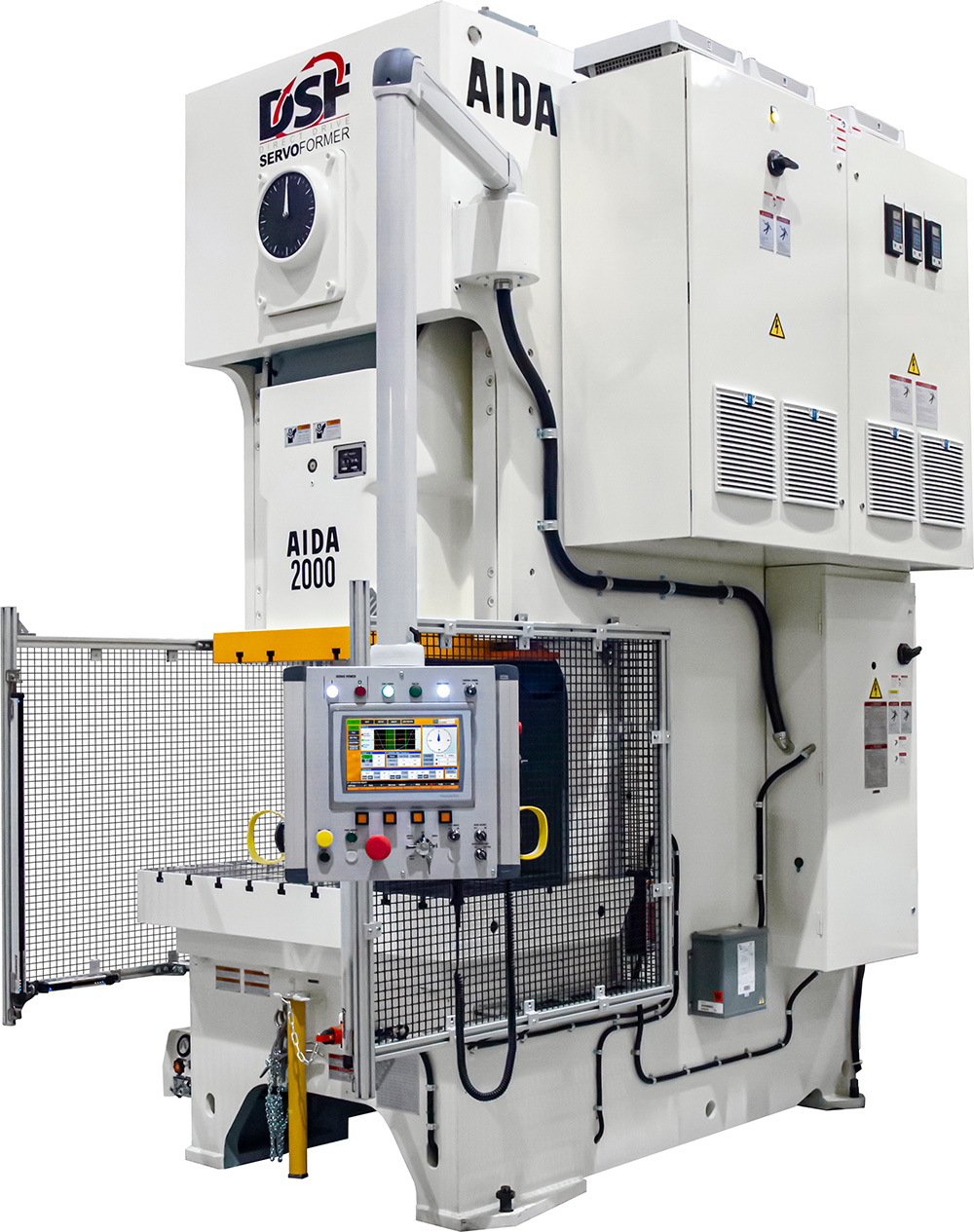 Aida-America will partner with A-G Tool & Die, Dallas Industries, Pax Products, Inc. and Tower Metalworking Fluids to demonstrate a 200-ton straightside servo press, as part of a full progressive-die production line stamping parts. This two-point, direct-drive straightside servo press, model DSF-N2, combines the rigidity of a unitized frame with the flexibility of freely programmable servo motion. Step-by-step, easily programmable slide motion profiles via an intuitive HMI allow quick modifications to optimize productivity and improve part quality.
A second press on display, a DSF-C1-1500A, 150-ton, direct-drive gap-frame servo, will blank parts with Aida's optimized servo silent blanking stroke motion profile, which can only be achieved on a servo press. The A-Series single point, direct-drive gap-frame press showcases the firm's exclusive Allen-Bradley control, featuring an ergonomically designed 12-in. swing-arm mounted color touchscreen HMI with optical run buttons to provide the highest level of safety while helping to reduce operator fatigue.
See also: Aida-America Corp.
Technologies: Stamping Presses