Arc Welding—A Process Primer
February 26, 2021
Think of choosing a welding power source as similar to buying a car. Each involves searching for an efficient, powerful and easy-to-handle product that, most importantly, best suits a user's particular needs. But with such a wide selection of power sources on the market, how do metal formers, and welders, select the right one for them?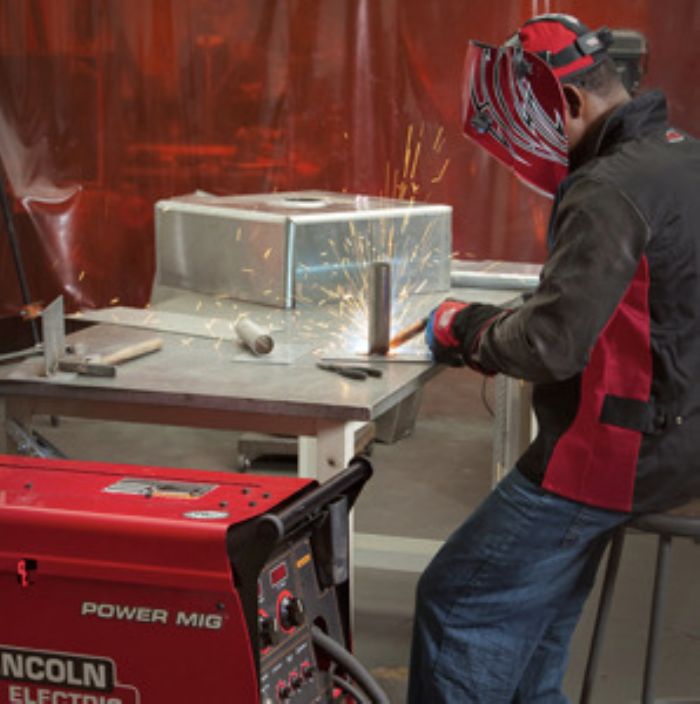 The first step: Understand the shop's internal needs. To determine these, examine some commonly used arc welding processes and the materials for which they are best suited.
GMAW and FCAW
Gas-metal-arc welding (GMAW) and flux-cored-arc welding (FCAW) both use a spool of wire either housed inside of the power source or fed from an external wire feeder. This wire, or filler material, feeds through a welding gun. The power source starts and maintains the arc between the wire and the base metal.
GMAW utilizes solid metal wire, which requires the use of a shielding gas to protect the weld puddle from the atmosphere. FCAW employs a hollow wire filled with a flux powder that may or may not require an external shielding gas, because the gas produced from the flux within the wire as it burns in the arc may suffice. The flux in the wire serves many of the same purposes as the electrode coating employed in shielded metal arc welding (SMAW, see below).
Of the arc welding processes, GMAW requires the least operator skill, because the machine feeds the wire. The welding operator holds the gun in one hand, squeezes the trigger and welds. The shielding gas makes for a smooth arc that remains stable. Because other processes typically require very specific electrode positioning and manipulation, GMAW represents the fastest-growing welding process. Other factors in its popularity: the affordability of compact units and the ability to easily weld on much thinner material than via a stick electrode.