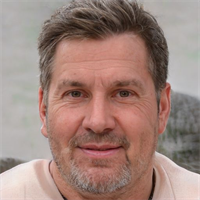 John Ward
Tips for Troubleshooting Arc-Welding Defects
December 2, 2020
Weld defects plague even some of the most skilled welders, and usually result from the use of incorrect parameters or welding techniques. They can be frustrating and costly, so follow the tips offered here to help cure and minimize their occurrence.
Porosity

Porosity occurs when gas pores become trapped in the solid weld bead. They result from the absorption of gas into the molten weld pool. The gas pores can vary in size, can be distributed uniformly or in a random manner, and can be found on the weld surface or at the center of the bead.
Weld pores often are caused by the atmospheric gases nitrogen and oxygen contaminating the weld, due to insufficient gas shielding.
To troubleshoot porosity:
Check for sufficient shielding-gas flow. Inspect the gas hoses and welding gun for leaks.

Ensure that the nozzle isn't clogged and restricting gas flow.

If welding outdoors, avoid windy conditions that can interfere with the shielding gas.

Verify proper gas flow using the regulator or flow meter. Too little or too much shielding gas can cause porosity.
Porosity also can originate from hydrogen and oxygen on a contaminated workpiece, such as oxidized metal or moisture on the workpiece. In these cases:
Thoroughly remove any oxide film from the workpiece surface.

Ensure that the workpiece and welding electrode are completely dry before welding.

Use a filler metal containing deoxidants.
Excess Spatter

Weld spatter—small drops of molten metal sprayed over the workpiece during gas-metal-arc welding (GMAW)—can result from using an incorrect setup or from dirt on the surface of the workpiece. It can damage the workpiece and equipment and increase cleanup time.
To cure excess spatter:
Adjust the welding parameters. Excess amperage or insufficient voltage can make the arc too cold and result in spatter. Try reducing the wire-feed speed (when using GMAW) or increasing the voltage.

Check the wire stickout. Excess stickout can cause spatter.

If shielding with straight CO2, try switching to a CO2-Ar mixture.

Ensure that surfaces are clean. Metal covered in paint, oil, rust or dirt can cause spatter.

Be sure to use the right polarity setting, as the wrong polarity can cause a lot of spatter.