Entry-Level Automated Laser Welding Machine
September 29, 2022
Trumpf
Booth B6309, C10973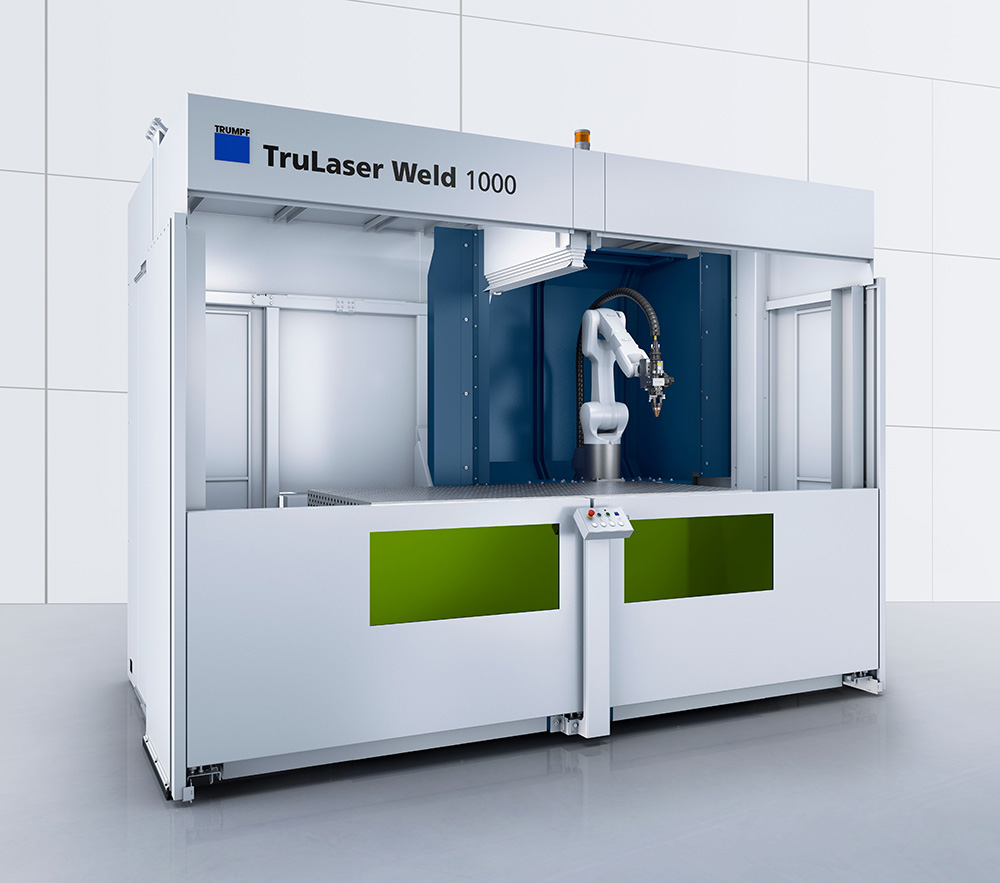 Trumpf will unveil a new solution to help sheet metal fabricators get started in automated laser welding, the TruLaser Weld 1000, particularly suitable for job shops that weld products such as electrical cabinets, sheet metal boxes and covers. Unlike most commercial systems that require several days of training, the information needed to run the TruLaser Weld 1000 can be obtained through e-learning. The system incorporates a robot whose operation is based on the concept of a collaborative robot, or cobot, yet its six-axis articulated arm reportedly moves much faster and more precisely than a standard cobot. With a compact format (17 by 7 by 9 ft.), the system fits most manufacturing facilities and can typically be installed and commissioned within one day.
Trumpf uses a 3-kW solid-state laser as the system's beam source, rapidly penetrating the sheet when and where it is needed and making it easier to weld thinner sheets without distortion. In most cases, no postprocessing is required, company officials say.
See also: TRUMPF Inc.
Technologies: Welding and Joining