Cutting
Die-Free Blanking Class A Quality & Structural Parts
5 Smart Solutions with Laser Blanking Technology Die-free production of Class A quality and structural parts is possible—even for high volume serial production! Schuler pioneered a way for manufacturers to produce blanks with no presses or dies an...
June 8, 2022

Cutting
How to Get the Most Productivity an...
Sponsored by Jet Edge, Inc.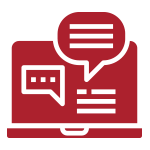 WEBINAR
Jet Edge Waterjet Systems