Penn United to Host National Manufacturing Day Event, Grand Opening Ceremony
September 14, 2022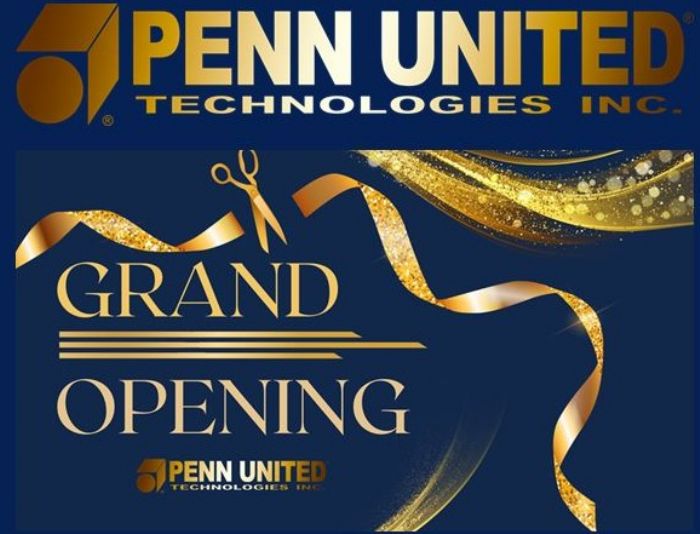 In celebration of National Manufacturing Day, Penn United Technologies will conduct an opening ceremony and open recruiting event at its newly renovated manufacturing facility on Friday, October 7, focused on manufacturing-line technicians.
"During the last few years, we have experienced unprecedented demand driven by exponential growth in our connected world," says Bill Jones, president and CEO of Penn United, "and the need for stamped and plated electrical contacts and terminals. This fall we will start moving into our new advanced materials processing facility (300 North Pike Road, Sarver, PA). The 50,000-sq.-ft. renovated manufacturing space will feature advanced electroplating and processing lines, testing and quality-control labs, wastewater-treatment equipment, and upgraded environmental controls."
The grand opening will be celebrated with a tour, lunch, and ceremonial ribbon cutting for invited members of local government, community, businesses, media, trade associations, vo-tech and trade-school representatives, and local school administrators.
See also: Penn United Technologies, Inc.
Technologies: Finishing