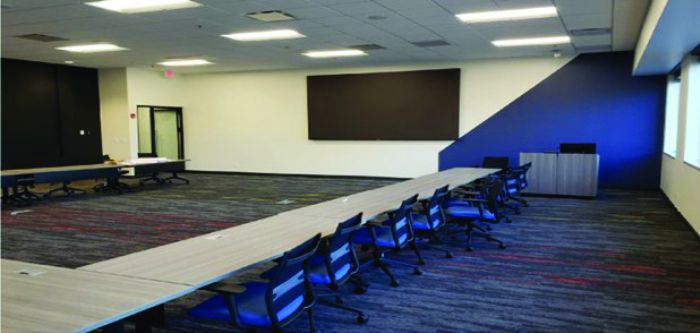 "Last year, Congress passed into law $185 million to expand registered apprenticeships and $45 million for training programs at community colleges, and changed the law to make middle schools eligible for career and technical education Perkins funding," says Omar Nashashibi, a founding partner at The Franklin Partnership, a key player on PMA's One Voice advocacy team. "This last area is a real game-changer for manufacturers who for years have said that educators should introduce students to manufacturing careers at an earlier age. PMA is poised to build on those successes with major policy changes expected in 2022 on competency-based credentials and expanding youth Work Based Learning opportunities and apprenticeships."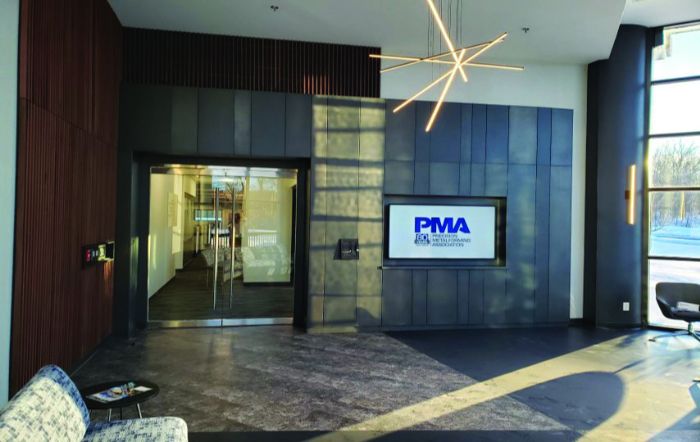 Uncertainty over the supply chains and availability of metals and other raw materials is another key area targeted by PMA's advocacy efforts.
"PMA recently held meetings with the Department of Commerce, National Economic Council and U.S. Trade Representative (on raw-material concerns)," Nashashibi says. "PMA successfully lobbied to provide relief from the tariffs on European Union steel of 25 percent, and 10 percent on aluminum. Effective January 1, 2022, the United States lifted the tariffs, replacing them with a negotiated quota system. To help alleviate other supply-chain disruptions, PMA worked with Congress on bipartisan legislation now moving to invest in semiconductors, advanced manufacturing, and a U.S. innovation and industrial strategy to address China's rise."
Online-Training Development
Training represents another top-of-mind focus for PMA. To assist members and the industry in workforce development, in 2018 PMA debuted its METALFORM EDU online training package. Today, the platform boasts nearly 700 courses, including 37 PMA-exclusive courses and more than 650 courses in precision measurement, blueprint reading, SPC, CNC, Six Sigma, lean manufacturing, safety and more. Manufacturers using METALFORM EDU can increase employees' productivity, skills and engagement by assigning courses based on individual, department and company-wide needs.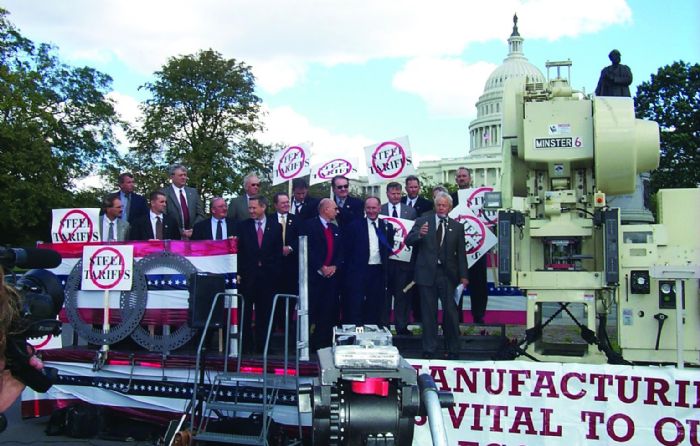 "Since we introduced METALFORM EDU, we've helped train thousands of metal forming professionals around the country," says Klotz. "And, it's driving new member companies to join. In 2020 we changed learning-management systems for the program, to improve the user experience. Now, thanks to funding from the PMA Educational Foundation (PMAEF), we're looking to add several new courses to the program during the next 18 to 24 months."
These include courses in die protection and safety, additive manufacturing, Industry 4.0, and more.
Adding to the offerings that make PMA essential to the success of today's North American metal forming industry: expansion of the association's partner programs. In the past year, PMA introduced several new partnerships to help members reduce costs, including a 401(k) plan delivered by Principal Financial Services. And, PMA enhanced its partnership with ITR Economics, which began in 2021, to provide additional economic intelligence to drive business decisions.
Also, PMA is well-equipped to handle a large number of meetings, seminars and events, both in-person and virtually. A full interior renovation of the association's headquarters, completed at the end of 2021, delivered new, modernized workspaces as well as conference rooms equipped with state-of-the-art communications and audio-visual capabilities. This includes PMA's main conference room, which enables the association to host numerous meetings and seminars inhouse.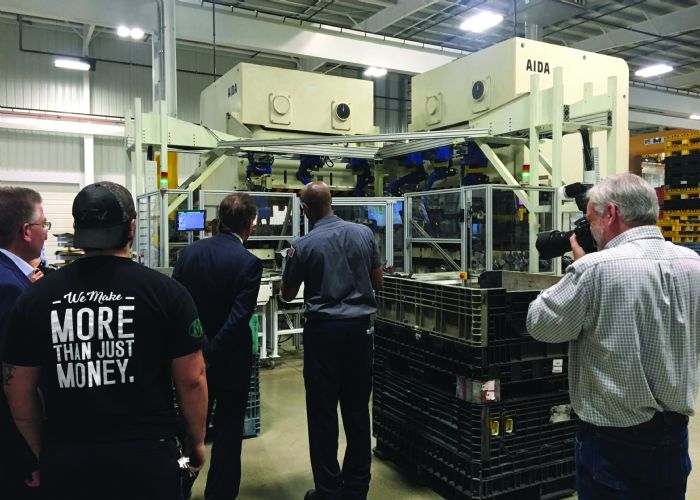 The PMA publication platforms of MetalForming and 3D Metal Printing support all of these initiatives by providing revenue and membership/event leads while fulfilling a main PMA mission of technology and industry-knowledge transfer.
"MetalForming magazine will continue to serve the members of PMA, along with our 45k+ subscribers who turn to MetalForming for the latest technology for the manufacturing of fabricated metal products, automotive stampings, electric and electronic equipment, appliances and other similar products," says Mike Vohland, vice president of sales and publisher. "The world of business-to-business publishing has been evolving and we've evolved right along with it. We'll continue to be innovative when it comes to our product lineup and how we go to market."
Taken together, PMA's modern approach to member needs has been recognized, with the association adding some 300 new member companies in the past two years.
"The strength of our association is really the support, commitment and dedication of our more than 850 member companies who come together to move their businesses and our industry forward," Klotz says. "Together, we are stronger than we have ever been, helping member companies thrive today and helping our industry prepare for tomorrow."
Founded During World War II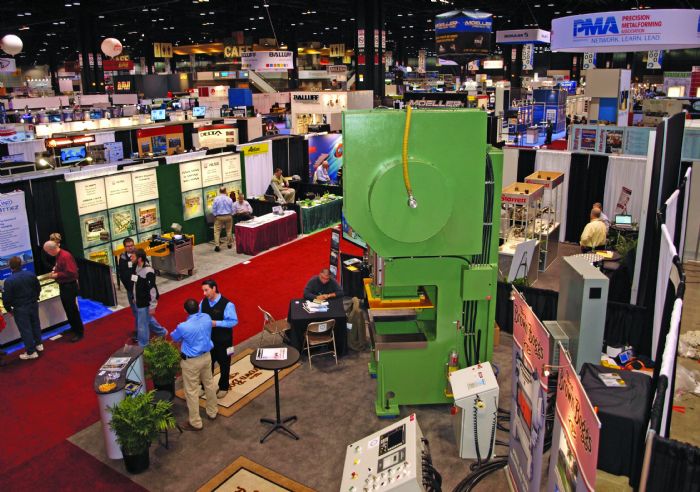 PMA's current successes and a seemingly bright future are only possible through the efforts of the metal forming industry, and its people and companies that built it. Let's go back to 1942 and World War II to find out just how we arrived at the PMA of today.
Back then, victory in World War II was no sure thing, with the economy in midshift to wartime footing. Without a strong central voice, the metal stamping sector of industry found itself at the mercy of Big Steel and customers alike. And, metal stampers had no ready means to interact to share common concerns or disseminate technology and process improvements.
Stampers discussed their options and by the end of 1942 agreed to form PMI. Organized in Cleveland, OH, and with 42 charter member companies, PMI evolved to become the American Metal Stamping Association (AMSA) in 1961, and PMA in 1987.
Upon its founding, besides providing the means for stampers to communicate with each other and promote goodwill with customers, PMI sought to educate customers, suppliers and the general public on the advantages of stamping. In addition, formation of the institute was seen as a means to mutually study cost-accounting systems and the costs of manufacture, and "to improve and develop commercial methods in the manufacturing and marketing of pressed metal products," according to PMI's constitution.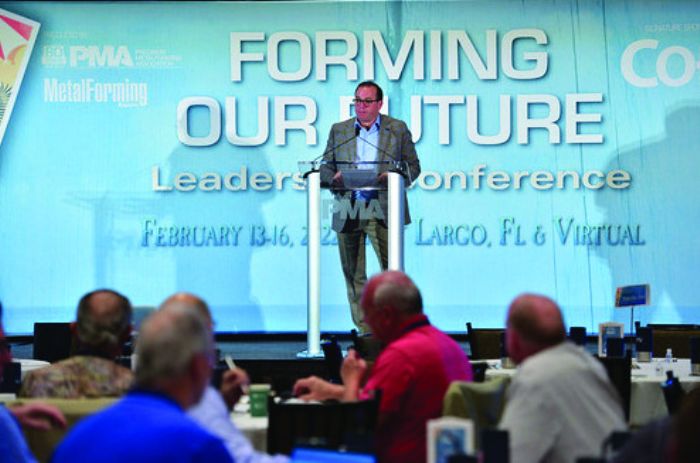 Also, PMI undertook collecting and disseminating trade statistics and other information of value to the industry and the public; conducting research into markets; and handling trade inquiries. Just as today, unfair trade practices received attention, as did efforts to promote apprentice training, and educate and train those connected with or interested in becoming affiliated with the industry. PMI members worked then, as do PMA members today, to promote and protect the industry's interests in public and governmental matters, and to secure adequate presentation of its problems before governmental, economic and business groups.
Gaining Strength After the War
Post-World War II, the metal stamping industry grew, as did PMI's membership rolls and activities. PMI held its first National Technical Meeting in Cleveland on March 16-17, 1950, and also that year introduced its Blue Book of Stamping Manufacturers, a listing of all member companies distributed to some 15,000 purchasers of metal stampings. The book became known as the Annual Stamping Buyer's Guide.
PMI, in 1951, issued its first Industry Mobilization Survey, and its first Wage and Hour Survey. Another emphasis that year: international trade, as PMI officials visited England under the sponsorship of the Economic Cooperation Administration. In 1955, PMI established industry awards, as its Spring Technical Meeting featured the first-ever presentation of the John Woodman Higgins Redesign Award to engineers from General Electric's appliance group in Louisville, KY, for redesign of integral back plates and a drain trough for GE's combination refrigerator-freezer. The award, sponsored by the Worcester Pressed Steel Company, Worcester, MA, in memory of its founder, was created to recognize a metal stamper for excellence in product design. It lived on for decades as the Higgins-Caditz Design Award, one of nine awards presented annually by PMA through 2019.
PMI Becomes AMSA
Jefferson D. Keith became the association's managing director in 1961, and PMI formally became AMSA to more accurately describe the industry it served. Under Keith, increasing membership became the top priority, which at the time numbered a bit less than 200 companies. By 1972, membership would more than double. Also in 1961, AMSA incorporated the Small Lot Institute as a division of AMSA.
At that year's annual meeting, the association's first networking group was created, the 20 Year Breakfast Club, comprised of companies that had belonged to AMSA/PMI for 20 years or more. Networking would become part and parcel of the association's operations in coming years. Clem Caditz, owner of Northern Stamping in Chicago, IL, and one-time chairman of AMSA, had founded the Quarterly Club, a separate organization counting many prominent AMSA members among its ranks. Caditz and the Quarterly Club led to interest by membership and the association in forming its own networking groups. This really took hold in the late-1990s through formation of the GADA and Naples executive-networking groups, employing a model where about 20 people met three times per year with an independent facilitator, all administered through the association. Back then, PMA managed just two such networking groups; now it manages five, with each serving specific member interests.
"We think we can add as many as five more in the next few years, each with 15 to 20 members," says Klotz.
The industry continued growing through the 1960s, and so did AMSA's presence—nationally and worldwide. In 1964, the first International Study Team of 47 AMSA representatives toured plants in Germany, France and England, and then attended the First International Stamping Conference in England. In 1965, AMSA established a precedent by cosponsoring a two-day conference of educators and industrialists, at Kent State University. It established other precedents that same year when it participated in the National Safety Congress, and also marketed itself to potential members by reserving a booth for the first time at the ASTME (American Society of Tool and Manufacturing Engineers, now known as SME) Tool Show. Also in 1965, AMSA took first place in the 1965 National Idea Fair of the American Society of Association Executives.
March 1967 saw the birth of AMSA's industry publication, Metal Stamping magazine, which took the name MetalForming in 1988. Over the years, MetalForming has added digital components, including websites, enewsletters and mobile apps, as well as live and virtual events. 3D Metal Printing joined the PMA publication roster in 2016.
AMSA hosted the Third International Technical Conference of Sheet Metal Working in 1969, at the Sheraton Hotel in Chicago. This meeting represented AMSA's first attempt at multilingual, simultaneous translation as well as printing. Each program was presented simultaneously in French, English, German and Japanese. Today, as a member of the International Council of Sheet Metal Presswork Associations (ICOSPA), PMA takes an active role in the ICOSPA Congress, held every three years. This year, ICOSPA will take place in the fall in Birmingham, England.
Birth of METALFORM
In 1981, at AMSA's annual Spring Technical Conference in Cleveland, the association organized an exhibition in a hotel parking garage. That event marked the beginning of METALFORM, held every odd year until 1991 when it became an annual affair. In 2009, the METALFORM show became a pavilion in FABTECH as PMA partnered for the first time with other trade associations on that annual event. PMA also now partners on the FABTECH Mexico and FABTECH Canada exhibitions.
In September 2008, metal forming manufacturers from around the world gathered in Grand Rapids, MI, for the 16th ICOSPA Congress, hosted by PMA. Three-hundred metal forming-industry executives attended the event to discuss key industry business issues, review new technologies and share industry-specific management practices. Highlights included well-known keynote speakers, reports from the six ICOSPA countries and plant tours of worldclass metal forming facilities.
OSHA Stirs Action; AMSA Becomes PMA
The Occupational Safety and Health Act (OSHA) of 1970 propelled AMSA to focus intently on safety and generated increased membership as the industry became concerned with the impact of OSHA regulations. The association actively began educating members on OSHA regulations and stepped up its conversations with regulators. Association membership doubled in the early 1970s as a result.
AMSA also emphasized related training in 1971, with a series of two-day workshops held for key employees responsible for their companies' compliance with the new safety regulations. In conjunction, AMSA compiled its first safety-compliance handbook.
In 1972, AMSA broke ground for a new headquarters building in the Cleveland suburb of Richmond Heights, and the association's technical meeting moved out of the United States for the first time, as more than 900 stampers met in Toronto, Ontario, Canada.
Jon Jenson took over as AMSA president in 1975, focusing his efforts, and those of the 14-person AMSA staff, on the association's Metal Stamping magazine, government affairs and industry statistics.
Early moves made under Jenson's direction included the 1977 creation of an AMSA political-action committee (PAC), primarily to support challengers and congressional races with open seats. The philosophy: Focus on change in order to elect a pro-business and pro-manufacturing Congress. AMSAPAC became the Precision Metalforming Association Political Action Committee (PMAPAC) in 1987, when AMSA changed its name to PMA to recognize the broadening of members' processes beyond only metal stamping. PMAPAC became PMAVIC (PMA Voice of the Industry Committee) in 1995.
AMSAPAC arose from realization of the federal government's impact on the metal forming industry. During this period, OSHA had made the voluntary ANSI B11 machine-safety standards the law of the land. Within five years, PMA membership had increased from 400 to about 800 companies. The safety standards have resulted in a safer industry today, but the PAC efforts did pay dividends in challenging excessive costs and regulatory inefficiencies.
As mentioned earlier, PMA's lobbying efforts took on a particular urgency in the early 2000s.
"The 201 steel tariffs were a game changer for our members," recalls Bill Gaskin, PMA president from 2000 to 2017. "Steel prices rose overnight and metal formers couldn't even get materials. PMA was instrumental in forming a coalition that ultimately lowered a 36-month tariff period to 20 months."
In 2004, recognizing the need to place an even greater emphasis on lobbying, PMA hired full-time lobbyists, and in 2008 joined forces with NTMA to lobby as One Voice for the metalworking industry. As detailed above, PMA lobbying efforts would continue to expand. Along with Government Relations, Safety and other committees, PMA also operates industry-specific divisions, including the Metal Spinning division.
Training Expands
Education, always a major focus of PMA, shifted to overdrive during the 1980s, as the association developed training aids using the prevailing media of the day. In 1988, PMA released its first video-based training system to train industry employees setting up and operating manually fed presses, and in 1989 released a program for training on coil-fed presses. These have been followed over the years by training systems for setting and operating press brakes and metal-spinning machines, as well as a Spanish version of the coil-fed training system, and an updated version (in 1999) of the coil- and manually fed systems. Training systems also have been developed for safety, dimensional variation, lockout-tagout and economic literacy. The association has followed these efforts with CD-based safety-training aids, and METALFORM EDU, developed through PMAEF, continues to expand training programs.
The association also has pursued other training initiatives over the years. For example, in 1993, PMA began work on creating a skill-standard credentialing system for all of the metalworking industry, which transformed itself into the National Institute for Metalworking Skills (NIMS) in 1995. In 1996, PMA established PMAEF to support and develop training and education for metal forming skills, and to improve the public image and awareness of careers in metal forming. It raised more than $2 million in an endowment campaign, the majority of which was pledged between 1997 and 2000. It was during this period—1998 to be exact—that PMA moved into its newly built headquarters in Independence, OH.
Promoting Diversity
Recognizing the growing number of females employed in our industry, from entry-level to management, PMA has sought to provide forums and opportunities for women to network. In 2009, PMA attracted 14 women to its inaugural Women in Metalforming gathering at FABTECH Chicago, IL. In 2011 the group supported the first annual Women in Manufacturing (WiM) event, held in October in Cleveland, which attracted more than 130 women manufacturing leaders who discussed best practices in manufacturing, mentoring, communication strategies and leadership.
WiM has since spun off into an independent organization, but continuing such efforts, MetalForming magazine introduced its annual Women of Excellence in Metal Forming and Fabrication awards program, now in its seventh year.
Ready for 80 More
There you have it…for 80 years, the association now known as PMA has navigated a challenging path to serve its members and the greater metal forming industry. With 29 employees in its shiny revamped digs; a growing and modernized training regimen; ever-expanding advocacy efforts; full-force technology-transfer publications, seminars and related events; and ever-present networking opportunities, PMA is poised to continue its noble mission.
Doug Johnson, 2022 PMA chair, with his leadership theme, "Building Momentum, Strengthening the Metal Forming Community," reflects on what PMA is today, and where it plans to go.
"When it comes to developing and implementing new ideas to help our member companies, and the industry overall, evolve," Johnson says, "PMA seeks to build a larger, stronger community. This promises to deliver numerous benefits, including a stronger lobbying voice in Washington, D.C., on critical issues including workforce development and supply-chain resiliency. A stronger, larger metal forming community also allows PMA to spearhead new training programs and expand its menu of networking opportunities for human-resource professionals, quality managers, company owners and CEOs, and others."
Happy Anniversary, PMA, and here's to 80 more! MF
Recapping 80 years of association history in limited space means sacrificing some old details for new. In fact, the association has accomplished so much more than we can convey here. For more on PMA's history, please reference the July 2012 and the July 2017 issues of MetalForming, where previous association-history articles have appeared.
See also: Precision Metalforming Association
Technologies: Management