High-Visibility, Ergonomic Electric Lift Truck for Indoor/Outdoor Use
April 26, 2023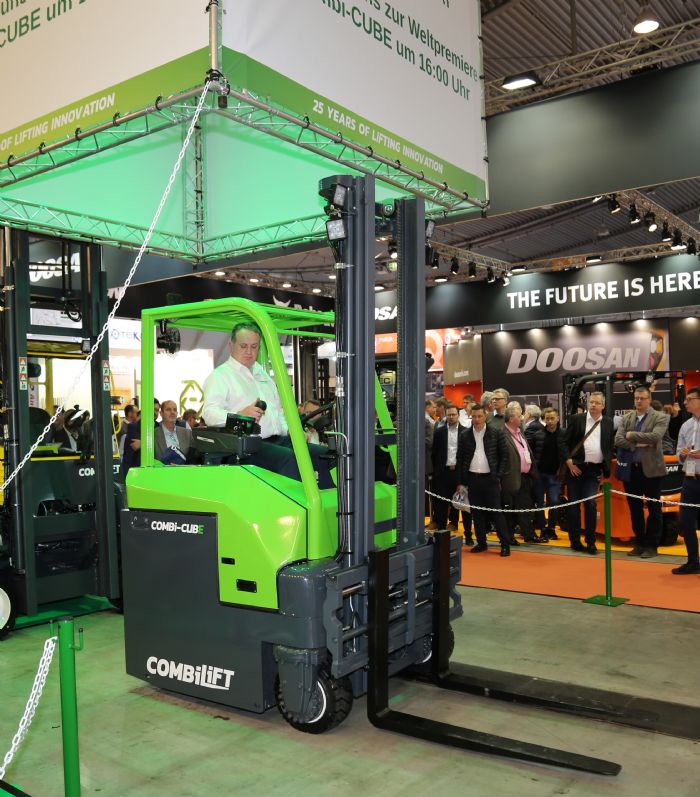 CombiLift, at the April 2023 LogiMat International Intralogistics show in Germany, launched the Combi-Cube electric lift truck, incorporating technological and design features that enhance handling procedures while providing a high level of driver comfort.
The Combi-Cube features a vibrant green color that contributes to improved safety, according to company officials, as the truck is easily visible in an operational environment. Ergonomic features include the driver's position placed in the center of the cab to offer generous room and all-round visibility. The angle of the telescopic steering column can be adjusted and the seat, combined with hydraulic cabin mounts, makes for a comfortable ride. An adjustable arm rest mounted to the seat suspension incorporates a multi-function joystick and an LCD color touch screen.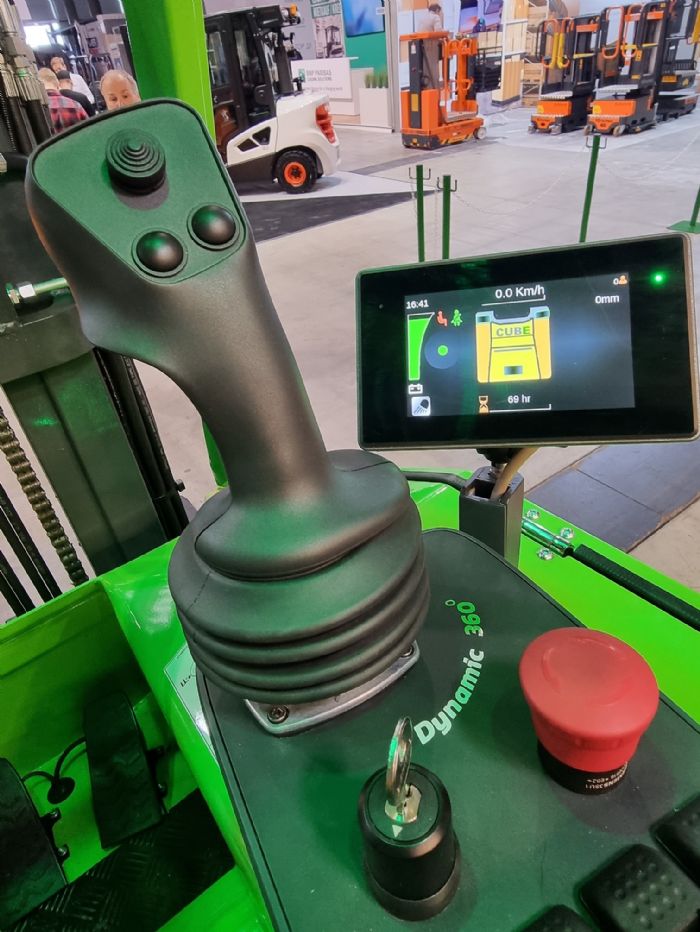 Combilift's 360-deg. steering enables seamless directional change while on the move, and can be integrated into the Combi-Cube as an option to ease maneuverability.
Other features include a large rear wheel and rubber tires on all three wheels, meaning that this model is not restricted to super-flat floors and allows for working indoors and out. And, for quicker battery changeover during heavy shifts, note company officials, two new easy-change roll-out batteries are provided.
See also: Combilift Ltd.
Technologies: Pressroom Automation