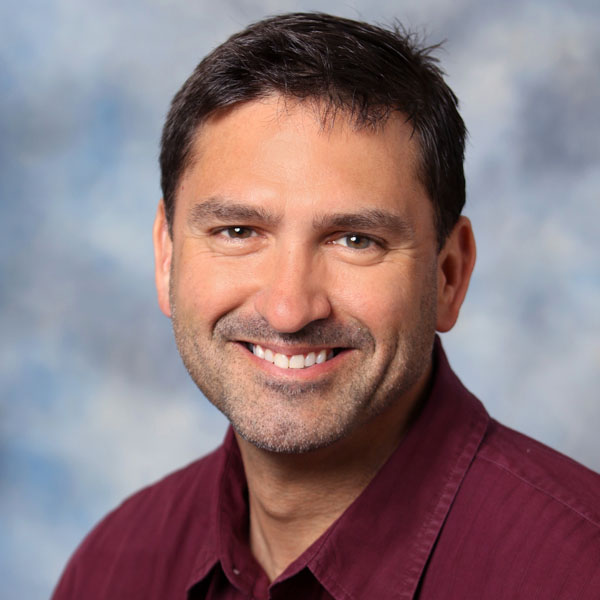 Lou Kren
Hatch Sees Opportunity in the Volunteer State
June 1, 2015
The U.S. automotive base has steadily migrated southward. As OEMs and top tier providers have inundated the Southeast, suppliers in the traditional Midwest vehicle stronghold have had to come to grips with lengthening supply chains, and the need to stay engaged and immediately available to now-distant customers.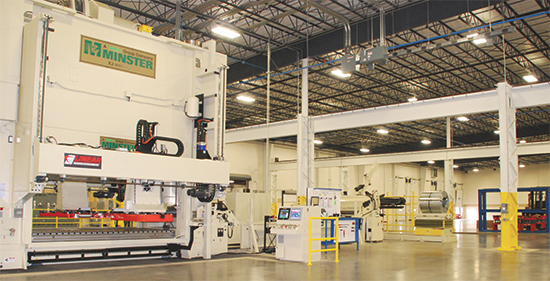 The largest of three new press lines at Hatch Stamping Co.'s new plant in Portland, TN, is anchored by a 1000-ton Nidec Minster press and fully integrated feed system. This line, and the others, allow Hatch Stamping to fulfill current work for its Southeast U.S. customers while providing flexibility to accept a range of new jobs.

"We stay very close to industry trends as to where our customers are located and where the work is flowing, not only regionally and throughout North America, but globally," explains Dan Craig, Hatch Stamping president and chief operating officer. The company is predominately dedicated to the automotive industry, serving primarily Tier One and Two customers and OEMs. "Any new assembly or OEM plants in North America, excluding Mexico," he continues, "are being built in the Southeast United States. Understanding that migration, we felt that if we had to redeploy assets, the Southeast would be the logical place."

In exploring its options, Hatch Stamping conducted a six-month study of customer and OEM locations in the region as well as areas with good talent pools.

"We put everything together," says Craig, "and Portland, TN, fit the criteria for what we needed to be successful in the Southeast."

Press Lines Fully Outfitted, Selected for Current and Future Work

This past April, after eight months of toil adding infrastructure, access and beefed-up utility service, a new plant has emerged. The massive, pristine interior is dominated by 250-, 350- and 1000-ton press lines from Nidec Minster, Minster, OH. The three lines, complete with coil-handling equipment as well as a transfer system on the 1000-ton press, give Hatch Stamping flexibility in servicing current customers and the ability to accept a range of new business.

"Overall, the lines allow us to run a variety of materials, from cold-rolled to standard hot-rolled to high-strength low-alloy steels," explains Stewart Claucherty, Hatch Stamping engineering manager. "We also can run dual-phase, stainless steel and aluminum.

"With such a range we can meet the needs of many customers," he adds.

Mirroring production at its other plants, Hatch Stamping will transform these materials into all sorts of parts including automotive seat-assembly brackets, tracks and seat-related mechanisms; ABS and other braking components; and fuel-system brackets, straps and rings.

The press lineup includes a Minster E2H standard mechanical 250-ton press, selected for its robustness and minimal bed deflection, enabling production of tight-tolerance parts that require coining and high-impact forming.

The E2H 350-ton press features Minster's alternative slide motion (ASM) technology.

"It offers unique drawing capabilities while maintaining efficient stroke speed," explains Claucherty. "If the ram velocity is too fast on some of our draws, the parts will tear or fracture. With ASM, the ram slows at the bottom of the stroke for a slower forming rate, and then accelerates on the way up and back down. It provides some characteristics of a servo-driven press but at the higher speeds we need. That's why we opted for ASM over servo drive in this press."

The 250- and 350-ton presses have 47 by 120-in. beds, along with automated feed lines that accept stock widths to 32 in. in thicknesses from 0.020 to 0.25 in. These turnkey lines also feature integrated control that runs all components from the press console.

The largest press, Minster's E2 1000-ton unit, provides a 72 by 168-in. bed and will produce parts at full-tonnage speeds from 17 to 35 strokes/min. at Hatch Stamping. The line can feed material in thicknesses from 0.030 to 0.375 in. and has been augmented with transfer capabilities.