Intelligent, Vision-Based Die Protection Brings IoT to the Pressroom
November 9, 2021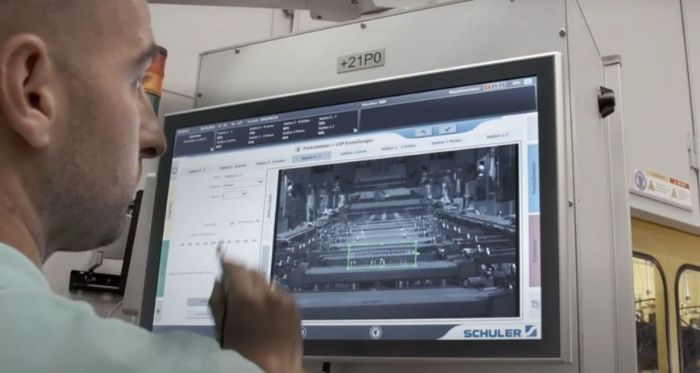 To provide visual die protection on the pressroom floor, Schuler Pressen GmbH has partnered with Germany-based Imaging Development Systems (IDS), a provider of industrial image-processing technology, to develop a solution for avoiding expensive die damage and its consequential costs in stamping and forming technology. And the solution is retrofittable for existing lines. Equipped with industrial cameras from IDS and intelligent software, the production process can be monitored as required.
The visual die-protection (VDP) system detects possible causes of die damage in the press shop at an early stage and, say company officials, stops the line in fractions of a second before damage and downtime occur. Different monitoring functions can be set up for the various areas in the press installation space. The probability of failure is reduced, and the safe operation of the systems is ensured.
The control functions range from checking component position to foreign-object detection and in-process inspection, and the targeted monitoring of individual tool functions. For example, if a foreign object such as a piece of scrap is detected in the die, the press stops automatically so that the foreign object cannot push into the die surfaces or cause damage.
Each system employs two to four cameras (uEye CP industrial models from IDS) to monitor not only the die area but other areas of a press line--scrap chutes for example. At each stroke, software compares the current process to a target state. If the process deviates significantly from the norm, the control stops the line to prevent damage and its consequential costs. In addition, all image and analysis data are available to the user for complete traceability.