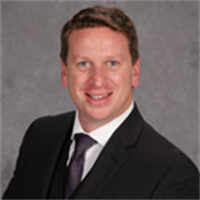 Marc Williams
Condition Monitoring Helps Metal Formers Drive Productivity
April 13, 2022
Metal formers and fabricators face consistent challenges to meeting production schedules and quality requirements, among them increased customer demands, supply-chain difficulties, competitive intelligence, increased costs and staff shortages. All of these force operations managers to develop more efficient strategies and tactics to address and prevent issues before they impact profits or reduce product quality.
In an industry that demands precision, managers must have absolute confidence that equipment will continue to work at an optimal level. Such performance from presses, cutting machines and the like requires that hydraulic and mechanical elements maintain exact working temperatures and pressures to ensure the highest possible product quality. Any inconsistency in a production line can result in over-stressed equipment, inferior products and costly downtime.
As a result, many metal forming companies have begun to rely on continuous conditioning-monitoring technology to optimize equipment throughput and consistency. This technology helps shops reduce maintenance costs by making accurate record-taking more straightforward and available in real time.
With a significant number of moving parts on the metal forming and fabrication plant floor, it's sometimes difficult to notice minor equipment malfunctions or compromised product quality. Even the most efficient manual data-collection processes can require significant labor hours and be subject to human error.
From monitoring the pressure on a hydraulic press to the humidity level inside of the actual plant, advanced condition monitoring provides valuable data about how the processes are running. This allows workers and managers to address issues before leading to severe problems that could cost time and money.