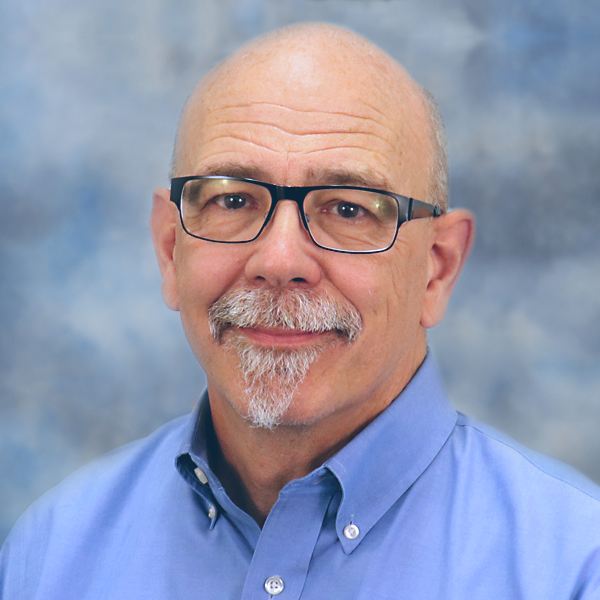 Peter Ulintz
Estimating Reverse Tonnage During Die Design
April 22, 2022
Cutting, blanking and punching stresses produce unloading forces in stamping presses, referred to as snapthrough or reverse tonnage. Because thicker and higher-strength materials require increased cutting clearance and greater force to shear as compared to mild steel, both will generate proportionally increased unloading forces. Understanding the magnitude of these forces during the die-design process allows engineers to properly assign presses and incorporate countermeasures into the die design.
Typical Blanking Operations
To better visualize what occurs during a typical blanking operation, refer to Fig. 1.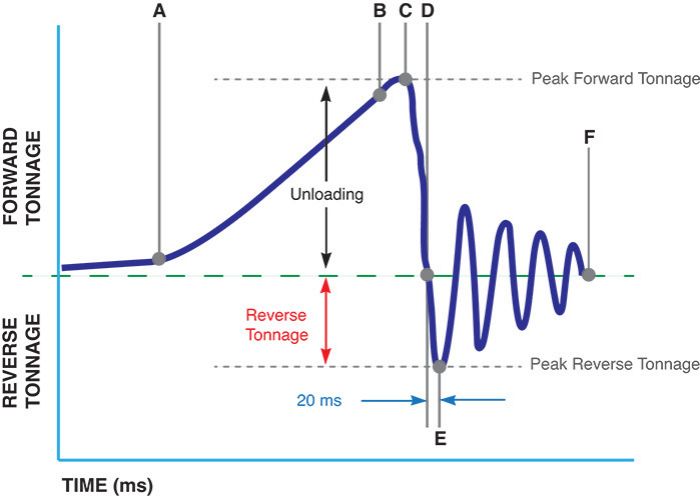 The Y axis depicts press force in terms of forward (positive) tonnage and reverse (negative) tonnage. The dashed horizontal line represents zero tons. The X axis represents cycle time in milliseconds (ms). The curve shows the rapid buildup and release of press forces with respect to time during the working portion of the press cycle.
As the ram travels downward, the die contacts the work material at point A. Resistance builds quickly as the slide is counter-pressured upward—eliminating all clearances in the mechanical connections between the slide and the press crown. As the ram continues to descend, it builds force until reaching the shear strength of the material (point B). The punch begins to penetrate the material until it overcomes the strength of the material (point C) and the blank fractures (breaks) free.
The steep incline downward illustrates the release of energy after fracture. At point D, the curve passes below the zero-tonnage line where a negative force (reverse tonnage) is generated in the press frame (point E).
For most blanking applications, the complete energy release portion of the cycle occurs within 20 ms. From load-monitoring systems and knowledge of press deflection, it has been shown that the energy release can generate downward slide accelerations approaching 10 g, or 10 times the acceleration of gravity (Wonsetler and White, The Use of Hydraulic Shock Dampers to Arrest the Reverse Load of Blanking Presses, W-Technologies, Inc., 2002).