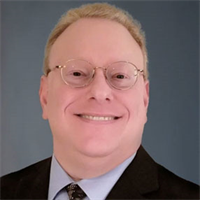 Daniel Schaeffler
Specifying and Using Hot-Dip Galvanized, Galvannealed and Electrogalvanized Steel
December 1, 2019
The application and manufacturing infrastructure are important considerations when choosing the galvanized coating type and thickness. The choice impacts nearly all aspects of processing, and influences final part quality.
Forming, Welding and Painting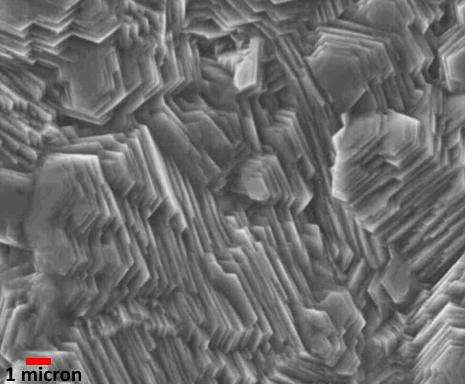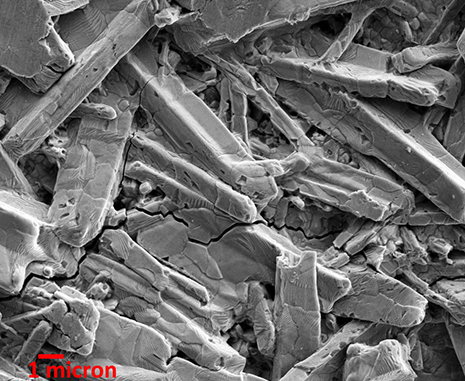 Differences in the surface appearances of electrogalvanized (top) and galvannealed (bottom) steels, as shown here under magnification, contribute to differences in how they must be formed and painted.
Electrogalvanizing is performed at ambient temperature, meaning that the tensile properties of the base steel do not change due to galvanizing. On the other hand, the hot-dip galvanizing process used to apply pure zinc and zinc-iron alloy coatings occurs at an elevated temperature, which like a heat treatment results in the steel having different properties before and after coating. Steelmakers must use different chemistry approaches if they want to achieve the same tensile property ranges independent of the type of galvanized coating. These products will have different carbon equivalent values and, therefore, will weld differently.
Different coatings offer different surface appearance and characteristics. Electrogalvanized and hot-dip galvanized coatings consist of unalloyed zinc, which like all pure metals is soft and ductile. Galvannealed coatings are harder, with a composition of approximately 90 percent zinc and 10 percent iron. Welding of this zinc-iron coating is easier than with pure zinc coatings, and galvannealed steels more easily achieve a Class A paint appearance given the right equipment.
The spangle of most hot-dip galvanized surfaces will show through paint. Although electrogalvanized and galvannealed surfaces both can be appropriate for exposed-quality applications, the surfaces hold lubricant differently and have different surface profiles as shown in the image. This leads to different forming conditions. Further, changes in zinc-coating composition will impact the welding parameters used, and the ability to paint the coated steel.
This is not to say that these galvanized coatings cannot satisfactorily be formed, welded or painted. However, swapping between the products requires different processing conditions and the appropriate settings, optimized for the particular surface.